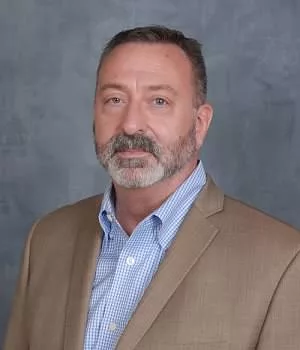 Terry serves De Lune Corp as Chief Executive Officer. In this role, he sets and executes organizational strategy, develops and implements plans and policies, manages overall operations, builds and oversees the executive team and drives organizational growth and profitability.
A former United States Air Force non-commissioned officer who held roles including Installation Antiterrorism Officer, Superintendent of Missile Security Control and Chief of Security Police Reports and Analysis, Terry counts over three decades of leadership, management and relationship building acumen. He has served the U.S. defense industry as both a career government employee and services contractor. This includes the Departments of Defense, State and Homeland Security, intelligence community and commercial customers. 
Over the years, Terry has led and managed several multi-million-dollar portfolios of contracts, re-engineered program execution to improve quality of service and customer satisfaction, built collaborative pipelines, increased access to target markets, leveraged past performance for continued market growth and ensured strategic pricing and key personnel retention. 
Well-known for his meticulous attention to detail and commitment to excellence, Terry is also a strong communicator who is passionate about the organization and the people he serves. With a career spanning both large organizations, complex units and small office environments, Terry excels in leading and managing personnel and resources in diverse scenarios.
Terry possesses current Top Secret clearance, with previous clearance up to TS/SCI level including CI Scope Polygraph.