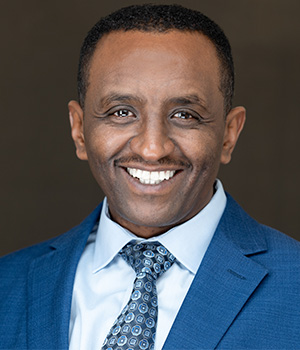 Solomon joined De Lune Corp in April 2017 and serves as the Head of Accounts. In his role, he is responsible for overseeing the accounting operation of the organization. Solomon develops and implements accounting processes across the organization including updating internal controls, produces consolidated financial statements, undertakes regular audits and prepares payroll for all employees as covered by federal and state labor laws. He also works with heads of departments to assess the efficiency and effectiveness of their business processes and the President to formulate short- and long-term financial planning for the company.

Solomon has held senior accounting positions in industries including international agricultural trade and education. He counts over 20 years of experience.

Solomon holds a Bachelor of Arts degree with a major in Accounting from Capital University and a Bachelor of Arts degree with a major in Marketing Management from Addis Ababa University. He is also a member of the Institute of Internal Auditors (IAA), USA and Institute of Management and Accounting (IMA), Capital University.