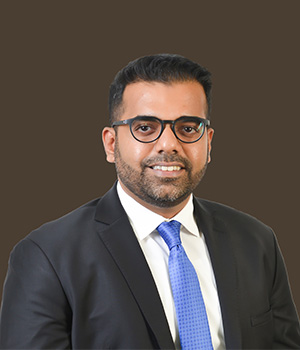 Hifnaz joined De Lune Corp in September 2020 and serves as its Chief Growth Officer, responsible for scalable growth initiatives, sales, partnerships and outreach strategy. He has expanded De Lune Corp's business development efforts, fostering sustainable relationships and partnerships that enable growth and diversification of the company's solutions. He is instrumental in understanding all aspects of a client's requirements, from technology and end goals to change management and customization, and ensures a streamlined and successful execution that delivers value to all stakeholders.
Hifnaz counts nearly two decades of experience at multinational, established corporate and startup environments, creating strategy, building high-performance teams and producing high-growth results.
He holds a Master in Business Administration from Asia e University and a Post Graduate Diploma in Business Administration from the University of Wales. He has been a participant of MIT's Venture Scaling Bootcamp and is an Associate Member of the Chartered Institute of Marketing (ACIM).