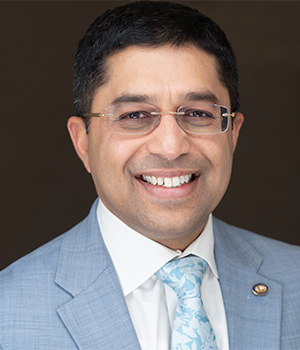 Gaddafi founded De Lune Corp in 2016 and serves as President. In his role, he leads a growing team of high performers, harnessing their diversified power to power innovation and create value for clients and the industry. Gaddafi takes responsibility for the overall strategy, growth and performance of De Lune Corp. He provides vision, direction and expertise company-wide and leverages competitive market advantages, accelerated delivery and higher customer satisfaction to exceed business goals and achieve operational excellence. Gaddafi also acts as the driving force for fostering relationships within the industry and client categories.
A proven leader with a successful track record of achieving breakthrough results, Gaddafi counts over two decades of experience working with commercial clients and government agencies in the U.S. and the U.K. He is a Leadership Council Member of the National Small Business Association (NSBA) and was recognized as a Rising Star of Govcon in 2022. In his role as chief executive of De Lune Corp, he has grown it into a multiple award-winning organization. This includes being recognized by Inc.5000 as one of the Fastest-Growing Private Companies in the United States (#977, 2021) and #68 Fastest Growing Company in the Mid-Atlantic Region (Inc. Regionals, 2022); as a Top-Performing Small Technology Company in Greater D.C. by the Washington Business Journal and receiving the SECAF Special Recognition Award at the Government Contractor Awards (2020).
Gaddafi is passionate about giving back to the community and has ensured corporate social responsibility is a key value of the company. He is instrumental in putting together De Lune Corp's annual flagship corporate social responsibility initiative 'Sharing the Love' where food-insecure families in the surrounding communities are provided nutrition-dense food items.