AUTOMATE YOUR DAILY OPERATIONS. SAVE COSTS AND GROW YOUR BUSINESS.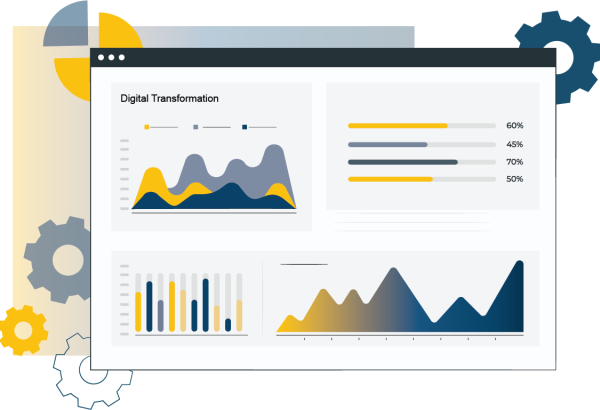 ANY OF THESE SOUND FAMILIAR?
You have multiple software in place for different processes that cause delays in your supply chain
Data from each system isn't compared and tallied with each other and offers you redundant data, resulting in complex decision-making 
You often end up overstocking inventory to manage shipment delays which cause cost overruns

Work in Real-Time
Bring in operational efficiency across the entire business. And enable efficient decision-making with the information required to make such decisions conveniently.

Connect Seamlessly
Easily connect and collaborate with a system that integrates across all device types, and has a highly scalable architecture.

Pay As-You-Go
Access full ERP suite features with a minimal start-up investment and a sustainable utility-based pay structure.
EZUITE - AN ENTERPRISE RESOURCE PLANNING SOFTWARE THAT DOESN'T COST A FORTUNE
A cloud-based Enterprise Resource Planning (ERP) software that integrates with a number of key operations in your organization. eZuite is a solution with modular access for all scales across a wide range of industries – so you can choose the modules you want and pay only for those.
With real-time analytics and a series of module-based components you get a 360-degree view into your business – sales, customer service, planning, accounting, production, distribution, and Payroll. All seamlessly integrated and centralized allowing you greater sharing of ideas, coherent decision-making, and improved customer experiences.
The platform delivers world-class performance in multiple language packs, enabling localized customizability. eZuite offers a cutting-edge ERP solution available and affordable to businesses of any scale, especially SMEs.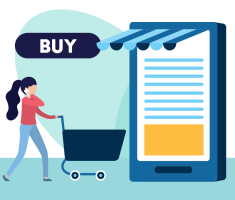 Get your business online within a surprisingly short period of time. eZuite offers a fully connected Online Shop to expand a business online.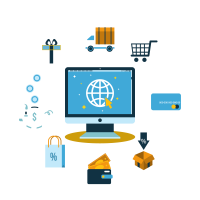 Streamline your entire sales operation from job costing to quotations, to delivery notes to posting customer payments with insights and flexibility.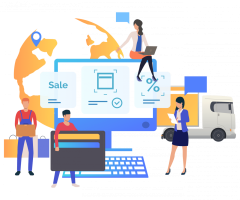 Smoothly manage your procurement processes whether centralized or distributed and allows you to have a one-view of all procurement.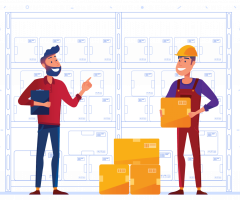 Customize your inventory management with a real-time cloud connected system for a variety of retail sales outlets.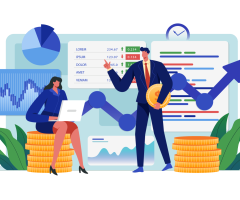 End-to-End finance management with real-time updates on cash flow, sales, etc. automated final accounts based on data fed at different stages of the solution.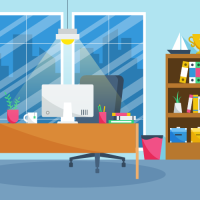 Manage your Fixed and Movable Assets from Procurement to retirement and capture the accurate usage, depreciation, and finance aspects of your fixed assets across the entire business.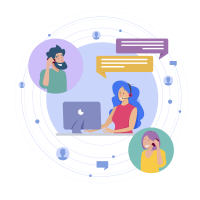 Ideal for services businesses to manage the delivery of periodic services without missing an appointment. Get real-time visibility while managing spare parts, service personals, etc.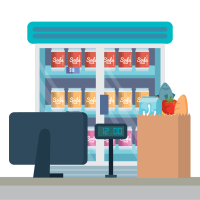 A cloud-connected Point of Sales system customizable for retail sales outlets including groceries, supermarkets, pharmacies, clothing stores, gem & jewellery shops, restaurants, etc.
GET YOUR BUSINESS ONLINE
LIGHTNING FAST
As a modern cloud-native ERP solution, eZuite offers an end-to-end, highly scalable cloud solution for all business needs across your organization – whether logistics, hospitality, or manufacturing.


eLogistics
Vehicle fleet management and distribution

eProjects
Connected project & Task management

ePayroll

Payroll & Time Attendance + basic HR

eDocs
One-stop shop for all your document management

eBooking
Complete booking module for hotels, restaurants, and similar businesses

eCRM
Manufacturing, Planning, and
Automation