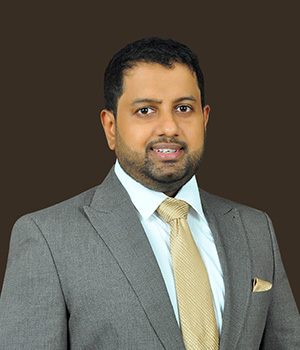 Manager – IT Sales & Solutions
Dharshana joined De Lune Corp in December 2018. He serves as Manager – IT Sales & Solutions. In his role, he is responsible for managing the provision of technology solutions and IT services to commercial and federal clients. These include IT infrastructure support and maintenance, operation sustainability, managed support and compliance. Dharshana also manages the IT infrastructure for De Lune Corp, determining requirements, providing solutions and ensuring maintenance, data integrity and compliance. Further, he contributes to the company's federal client capture and acquisition process, providing technical training and assistance.
Dharshana counts over a decade of experience in sectors including banking, telecommunication and technology. A process reengineering specialist, he has received Lean Six Sigma training.