Climate Tech and AI

Can Power the Battle Against Climate Change
climate risk is not something in the distant future,
it's something that is happening today,
De Lune Climate Tech solutions can help achieve and track your carbon targets
Climate Tech and AI Can Power the Battle Against Climate Change
Climate change will be the greatest threat to humanity and the global ecosystem. Its increasingly visible effects in the forms of unprecedented weather events, drought, famine and deteriorating environmental conditions for all living beings have already left destruction and death in their wake. Thus, tackling the issue is not only a regulatory and economic imperative but also a moral and ethical one.
Technology, via climate tech and AI solutions, is rapidly emerging as a critical mechanism in the race to decarbonize the world. As sprawling, cross-disciplinary fields, both climate tech and AI are set to transform every sector of the economy in the years ahead. According to a PricewaterhouseCoopers study, such tech can help cut global greenhouse gas emissions by 4% by 2030.
In the agriculture sector for example, which according to the US EPA, was responsible for 10% of agricultural emissions in 2019 and is particularly vulnerable to climate change related natural disasters such as storms, wildfires and droughts, technology has shown to mitigate climate impacts while improving preventive prediction as well as yields, all while increasing cost efficiencies. Airborne surveillance vehicles allow for precision agriculture by monitoring a variety of variables related to farming that help farmers optimize use of natural resources and pest and disease control efforts while increasing yield and reducing waste. According to the World Economic Forum, a 15-25% adoption of precision agriculture by farming could reduce emissions by 10% and water usage by 20% while increasing yields by 15%.
Other industry sector applications can range from intelligent beans and IoT sensors that can improve garbage collection and recycling systems to drones that monitor the environment, machine learning algorithms that analyze data to understand and mitigate climate change impacts, AI that accurately forecasts demand to improve supply chain sustainability and tracking and quantifying industrial emissions. Overall, climate tech and AI solutions not only optimize processes and provide sustainability impacts but also reduce costs and can even address workforce issues.
Investing in climate tech and AI solutions provides business opportunity beyond long-term sustainability including government provided subsidies, tax breaks and other incentives; certified green status; gaining a competitive edge and attracting eco conscious customers; future regulatory preparedness and higher stock value. In fact, 64% of Americans are willing to buy sustainable products even if they cost more while ESG stocks have shown to outperform general value. Meanwhile, the European Union's Sustainable Finance Disclosure Regulation (SFDR) is driving American exporters to rethink and redesign their old strategies.
In the US, the Biden administration having rejoined the Paris Agreement and the House of Representatives passing a spending bill of $2.2 trillion aimed at slowing global warming including substantial tax benefits, the race is on to see which businesses capitalize on the opportunities available.
As a purpose-driven technology provider, De Lune IT aims to provide businesses of all sizes, across sectors of industry, world-class climate tech and AI solutions, to jumpstart their journey to becoming a more sustainable and efficient organization. From climate tech solutions such as carbon capture and sequestration, transitioning to renewable energy and zero-emission supply chains and minimizing the impacts of the built environment to AI applications including energy efficiency and storage, emission monitoring, tracking and controlling, as well as other smart automation, we are prepared to provide the best-fit solution for your business taking into account your budget and future roadmap. Adoption, like in the case of all new revolutionary technology can be a challenge at first, but with a partner like De Lune IT you can enjoy as short and seamless a period of transition as possible, including implementation and execution.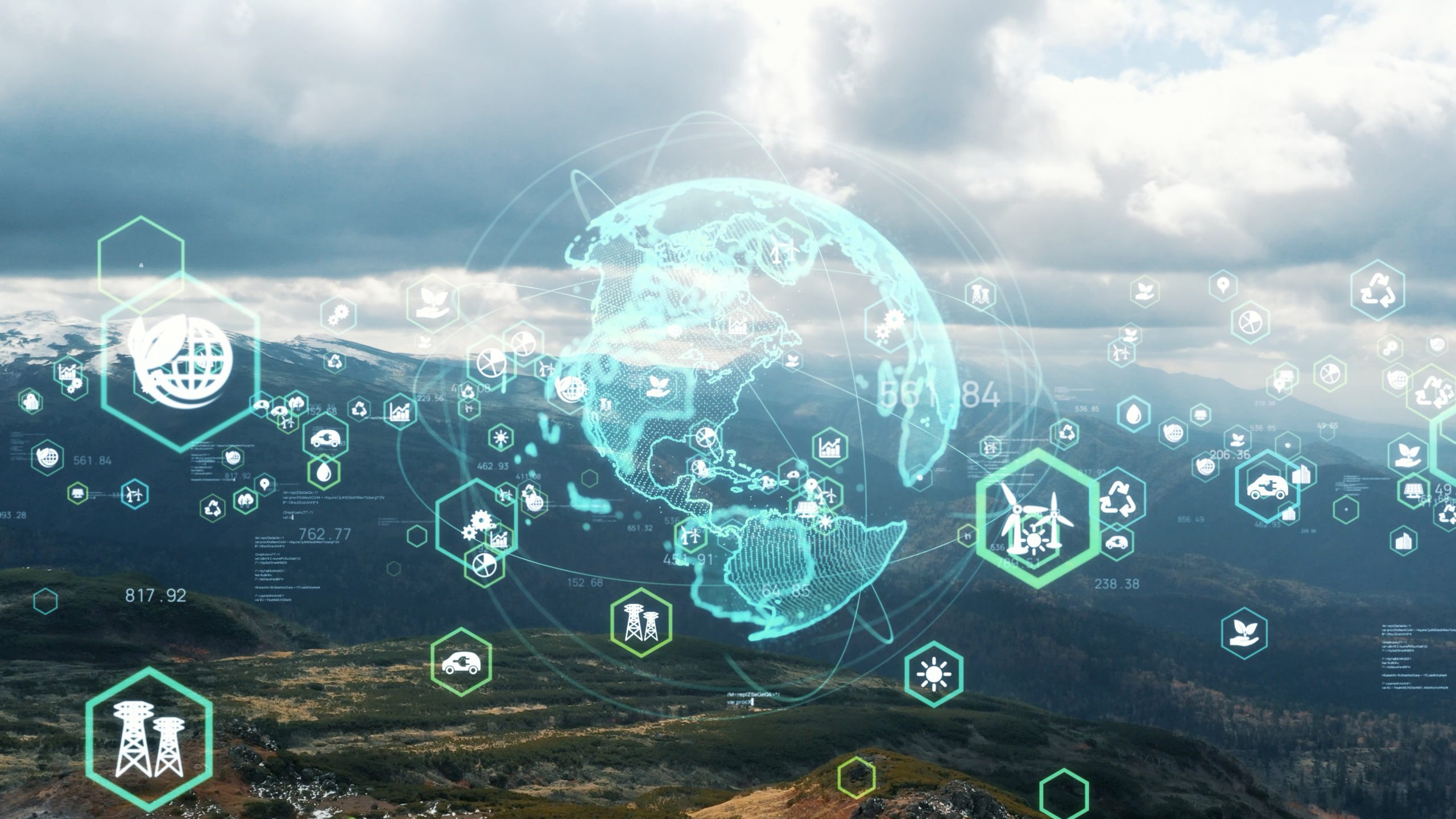 Ready to get started?
Let's start a conversation.
Whether you have a specific challenge, business problem to tackle or want an evaluation of how your company can be geared towards a successful digital transformation, get in touch with us. We're ready to help you build for the demands of tomorrow.