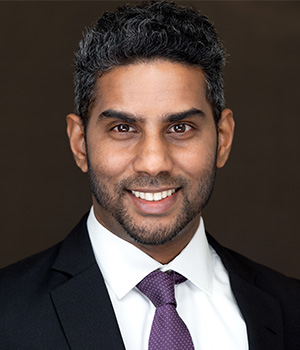 Cyber and Technology Lead
Ashan serves De Lune Corp as Cyber Lead. In this role, he leads the cyber security team at De Lune Corp, overseeing the delivery of services, managing partner and client relationships and taking ownership of areas including digital forensics, vulnerability assessment, incident response and big data analytics. Ashan develops cyber security solutions for the government and commercial markets, focusing on each client's unique requirements, environments, mission and end goals. He is also responsible for peer review and quality control of deliverables produced by the cyber security team and provides high level contributions to business development to expand the portfolio of work, grow revenue and ensure operational excellence.
A seasoned technology consultant with Big 4 experience, Ashan counts over a decade of experience in his areas of expertise. He is skilled in a variety of tools including EnCase, Axiom, Physical Analyzer, UFED Touch, Logicube Falcon, NMAP, Nessus, Metasploit, AWS SSM, Axiom Cyber, AWS Athena, Cellebrite Cloud Analyzer, XRY Cloud, Wireshark, TCPDump and ThreatConnect.
Ashan holds a Master of Science degree in Information Technology focused on Cyber Security from McCallum Graduate School of Business at Bentley University, a Bachelor of Science degree in Computer Science from Huston-Tillotson University and a Bachelor of Science degree in Business Administration in IT. He is also a Certified Ethical Hacker C|EH v6 (312-50 v6) and a Magnet certified Reverse Engineer for Android.