De Lune IT's CEO Terry Wilson Joins Esteemed Panel at SECAF's Monthly Briefing: Supply Chain Risk Management Event
Navigating through the complex, interconnected, and often challenging landscapes of supply chain risk management, De Lune IT forays into understanding the dynamics of partnering in a specialized industry event organized by SECAF Events. With the presence of our CEO, Terry Wilson, at the "Monthly Briefing: Supply Chain Risk Management – Understanding Partnering Dynamics," we will tap into a wealth of knowledge and insight to further refine and enhance our cybersecurity and risk management protocols.
Event Details
Date: 11/14/2023
Time: 8:30 AM to 10:15 AM EST
Venue: Westwood Country Club, 800 Maple Ave E, Vienna, VA, 22180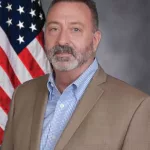 Terry Wilson
Chief Executive Officer of De Lune IT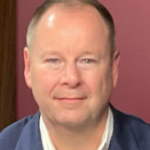 Carter Schoenberg
Vice President of Cybersecurity and Chief Cybersecurity Officer at SoundWay Consulting, Inc.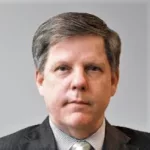 RADM David Simpson, USN, Ret.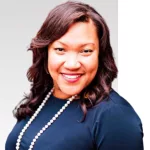 Jai Spivey
Senior Vice President of Federal Contract for Parsons Corporation
The Context
Amidst a backdrop of laborious questionnaires from large prime contractors and various frameworks concerning the management of cyber risk, such as the Cybersecurity Maturity Model Certification (CMMC), businesses, especially smaller entities, are grappling to find their grounding. The intricacies of Supply Chain Risk Management (SCRM) and partnering dynamics have become a pivotal aspect that can make or break the robustness of cyber defenses.
Gleaning Expert Insights
Terry Wilson will be a panelist alongside Admiral David Simpson and Jai Spivey, contributing to a rich, multi-dimensional dialogue, moderated by the seasoned cyber expert Carter Schoenberg. The discussion is set to dissect challenges, explore policies, and contemplate strategies that increase small businesses' probability of winning from a cyber SME perspective.
With a focus on topics like over-requirement, SPRS scoring, and their impacts on teaming decisions, the discourse will delve deep into practical, applicable insights. This encompasses understanding and maneuvering through the challenges encountered by both small and large business partners.
De Lune IT: A Paragon of Secure Supply Chain Management
Under Terry's adept leadership, De Lune IT, a vertical of De Lune Corp., has consistently steered through the multifaceted domain of IT and cybersecurity, especially focusing on safeguarding critical supply chain investments and customers. Our representation at the event underlines our commitment to not only stay abreast with the latest in the industry but to also contribute toward shaping dialogues and strategies at the industry forefront.
The Prospects Ahead
Navigating through the narratives of SPRS scoring and its impacts, over requiring, and cyber risk management, the event promises to be a rich learning and networking platform. Through our CEO's participation, we aim to share and absorb knowledge that will propel forward our initiatives in bolstering cybersecurity frameworks and secure supply chain management.
Join Us in Shaping Secure Futures
The invitation extends to all, especially small businesses navigating the choppy waters of CMMC and cyber risk management, to hear firsthand about the challenges and solutions from a stellar line-up of experienced professionals.
For more information and to register, please reach out to Julia Nelson at [email protected] or call at 703-574-1117.
As we embark on this enlightening journey, we invite you to stay tuned for updates and insights from the event, as we bring to you the latest, most relevant, and applicable strategies and information in managing supply chain risks and mastering the art of strategic partnerships in the realm of cybersecurity.